Linguistic Coaches
Linguistic Coaches have completed one or more Taking Charge® courses and applied what they have learned in their homes and classrooms, in therapeutic milieus, during job coaching with adults, in community settings, and in other learning ecologies. Find out how to become a Certified Linguistic Coach yourself. We welcome anyone with a commitment to empowering themselves and others as learners including learners with challenges themselves, parents/caregivers, mentors/volunteers, educators, therapists, social workers, probation officers, administrators, and other professionals.
Check out our current Linguistic Coaches by clicking on their pictures to learn more about them. Begin a dialogue with us. Is becoming certified as a Linguistic Coach the right goal for you? For more information about how to become a Certified Linguistic Coach click here.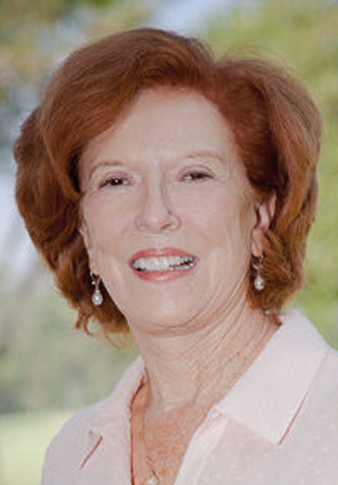 Nancy J. Lavelle, Ph.D.
is creator and author of Taking Charge® for Learners of all Ages and all Abilities: Linguistic Coaching® for Educators and Related Professionals. Beginning as a special education teacher for middle school students, Nancy went on to earn her Ph.D. in Special Education from UCLA and to found the non-profit organization, the Institute for the Redesign of Learning, where she currently serves as President. With over 40 years of experience developing the principles of her Taking Charge® philosophy, Nancy credits Taking Charge® with empowering thousands of students and their parents, and the professional and support staff who serve them, to turn learning failure into learning success. In 1997, Dr. Lavelle established Total Education Solutions, Inc., a private, full-service company that offers professional services to clients and direct special education and pediatric therapy services to individuals with special needs in California, Michigan, and Ohio.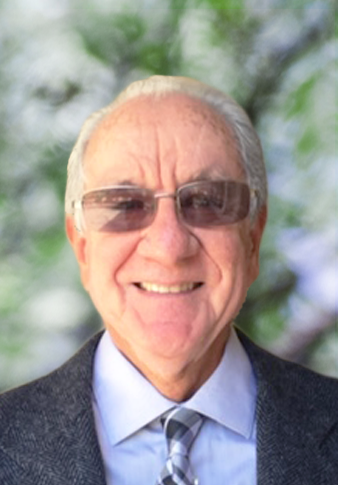 Albert Hernandez, Ed.D Director of Education
the former Director of Education at the Institute for the Redesign of Learning's Almansor Academy joined IRL in 1975. He was instrumental in creating the philosophy and ensuring the growth of the Academy. An experienced administrator, instructor, and lecturer, Dr. Hernandez served on the Board of Directors for the California Association of Private Special Education Schools. He was a member of the Foster Parent Advisory Board for Pasadena and Rio Hondo College. In 1995 he was recognized as National Educator of the Year by the National Association of Private Schools for Exceptional Children. As he states himself, the Taking Charge® methodology has enabled me to become a better mentor, a better educator, and a better learner.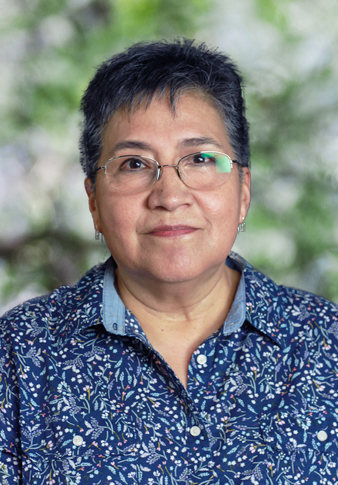 Anna Maria Soto, B.A High School Special Education Teacher
with Almansor since 1982, Anna Maria has nearly 30 years of experience in the field of educating youth with learning, behavior, and emotional disabilities. Anna Maria implements the principles of Linguistic Coaching® and the Taking Charge® personal responsibility training programs in her daily work in the classroom. Anna Maria has taught elementary and junior high students, but now teaches high school. Her work with students, their families, her colleagues, and community agencies achieves results. Her students have graduated with high school diplomas, gone to college, and gained full-time employment. Taking Charge® truly empowers at-risk individuals to take charge of their own learning and become competent, caring members of society.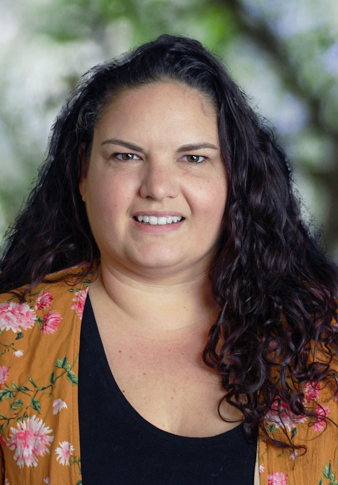 Cara Jacobs, M.S.-SLP Speech Pathologist
joined the Almansor Speech and Language Learning Clinic in 2007. When Westmoreland Academy opened in 2013, Cara moved to the new campus to carry on the legacy of her mentor, Betty Lowell, M.A., CCC-SLP. Cara earned a Bachelor's degree from Emerson College, and earned her Master's in Communication Disorders from California State University, Northridge in 2015. Since 2017 she has worked in the public school setting, continuing to serve students dealing with global communication and emotional challenges. Her areas of specialization include using language to resolve learning and behavior breakdowns, using observation and providing context for students prior to and during breakdowns, and using technology to augment communication. The Taking Charge® approach has empowered me to be more confident in my own teaching style by creating partnerships with learners and building on their successes. The Taking Charge® ecology is unique; learners and coaches contribute to success and everyone learns, empowers, and challenges each other in ways not seen in traditional educational settings.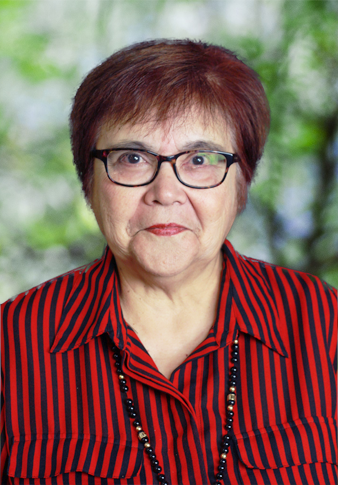 Carmen Silva, M.A. Elementary Special Education Teacher
has over 40 years of experience as an educator. As instructor, lecturer, mentor, administrator, and vocational placement specialist, Carmen has been with Almansor Academy since 1978. She is currently the Taking Charge® Course Manager, working with Dr. Lavelle on developing Taking Charge programs and curriculum. She has provided mentor teaching services for Pacific Oaks College and National University. A member of the Learning Disabilities Association and Council for Exceptional Children, Ms. Silva completed her graduate work at Arizona State University as an intern for Teacher Corps, a national teacher preparation program created to teach the underserved student populations. Carmen insists: Using Taking Charge® transformed the way I saw myself as a teacher and learner. It opened my eyes and ears to the possibilities and the power that language has in creating a classroom and program culture of mutual respect and trust. It transformed my life.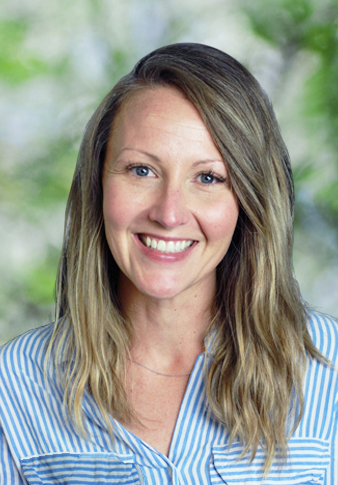 Colleen Turkal, M.A. Program Coordinator
is currently one of the Program Coordinators at Almansor Academy. Her career thus far has been varied and challenging with 10 years working with emotionally disturbed youths in both school and residential settings. Colleen has worked at Almansor Academy in a number of roles from one to one, associate teacher and now as an administrator through which she has become an active participant in the 'Taking Charge' philosophy. Colleen is currently working towards her license as a Marriage and Family Therapist, graduating from Mount Saint Mary's with her masters in Clinical Psychology. Colleen is a firm believer in the power of 'Dialogue for Action' and its merits in both school and personal life.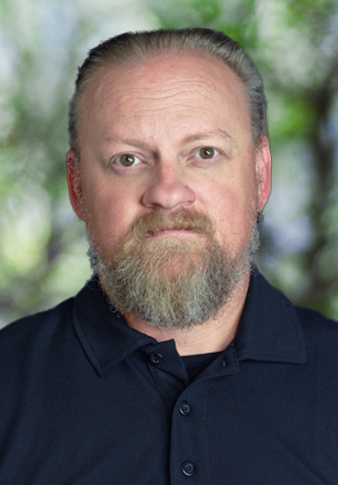 Erik Quillen, Ed.D, M.S., LMFT, PPS, CWA Director of Education
upon completion of his undergraduate degree from the USC Rossier School of Education, Erik worked as a janitor and leadership conference production manager in order to stay in Los Angeles and follow his dream. After volunteering thousands of hours serving and supporting youth and adults through strengths-based mentoring and coaching, Erik decided to make this calling a career, and completed the three-year Master of Science degree in School-Based Family Counseling and Marriage and Family Therapy through the CSULA Charter College of Education. Immediately following graduation he resumed a position as Outreach Therapist with IRL's Almansor Clinical Services, and within a year had transferred to an on-site therapist role with the Almansor Academy Non-Public School, where he later became a Program Coordinator and in 2015 became the Director. In addition to holding an inactive MFT license and a clear Pupil Personnel Services credential in School Counseling with an advanced certification in Child Welfare and Attendance, Erik completed his Doctorate in Educational Leadership through Azusa Pacific University with a dissertation exploring the effects of narrative and stories on the formation of academic identity and educational utility of at-risk students of color who succeeded despite their challenges. Erik has also been an instructor for the 10-week Taking Charge for Educators course for five years and has served as a Taking Charge consultant in and out of state. Lastly, following a chance AYSO sign-up for his son in 2017, Erik has become a rabid soccer (football) fan, and spends most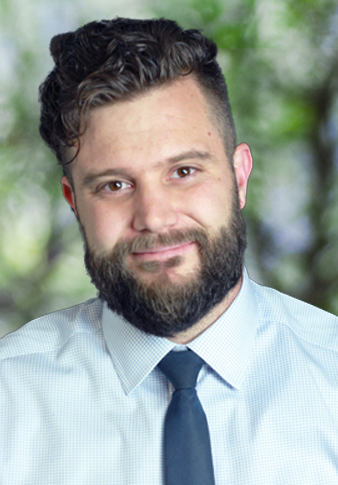 Erik Sherman, MPH, ASW Program Coordinator
at Westmoreland Academy. In his role, he serves as both a linguistic coach to students diagnosed with autism and related disorders, as well as a support to staff as they grow in their linguistic coaching abilities. Erik received his Masters' Degrees from UCLA, where he studied Clinical Social Work (MSW) and Community Health (MPH). He has ten years of experience working with students that have special educational needs. Erik is trained in several evidence-based therapeutic techniques, and been a certified agency trainer for Aggression Replacement Training, Seeking Safety, and Pro-Act.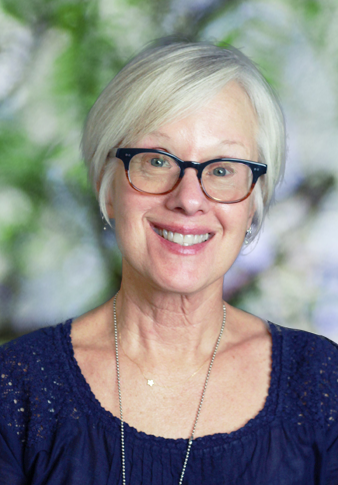 Laura House, M.A., LMFT Mental Health Therapist
is a licensed Marriage and Family Therapist and an Almansor Mental Health Services Program Manager. She received her graduate degree from Pacific Oaks College in Marriage, Family, and Child Counseling with a focus on family systems, child development, and cross-cultural issues. Prior to joining the Institute for the Redesign of Learning as a therapist in 2007, she provided individual, group, and family therapy at a residential treatment program. Taking Charge® shifted how Laura defines growth and measures success; she grounds herself in learners' hopes and dreams to help them reach their goals. Her clients respond to the collaborative and empowering Taking Charge® approach which opens possibilities for anything! Parents also notice that focusing on strengths is a far more powerful change-agent than focusing on perceived deficiencies. Laura views students, clients, parents, and co-workers as empowered collaborators and co-creators in their own growth processes.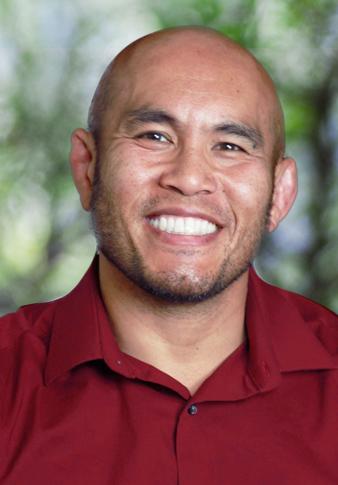 Michael Penafiel, M.A., LMFT Associate Education Director
received his B.A. in Art and Creative Writing in 1999, and his M.A. in Marriage and Family Counseling in 2006. Michael trained in private practice and worked as a therapist at both Almansor Academy and the Mental Health department's Juvenile Justice and Outreach program. The highlights of Michael's 15-year career at the Almansor Academy include serving as the Lead Program Coordinator, training and coaching staff in the Taking Charge® linguistic coaching philosophy, and training safety assessment/critical incident protocols. Michael has over 20 years of experience as a violence prevention educator. Michael finds Taking Charge® useful in his work with both students and parents in many areas: therapy sessions, parent/teacher conferences, family sessions, parent/student meetings, and more. He has learned that lasting change requires successfully partnering with others, and emphasizing the trust and commitment that the Taking Charge® approach requires.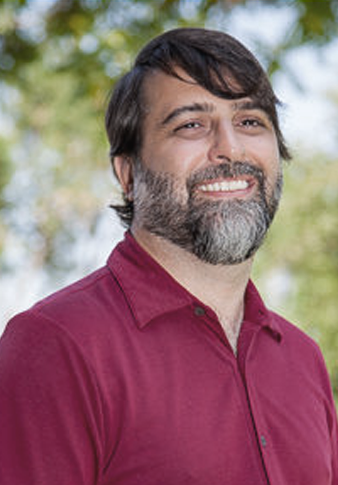 Nicholas P. Pinto, M.A., PPS Director of Education
received a B.A. in Philosophy with minors in Ethics and Asian Pacific Studies at Loyola Marymount University, and his Master's in Education with a PPS credential from Point Loma University. His studies have directed him toward cognition and the process by which insights arise, and the role ethical theories play in the insight process. Nick taught a self-designed class on self-awareness and philosophy at a middle school in Rolling Hills. He served as the Assistant Education Director at the Institute for the Redesign of Learning's Westmoreland Academy since January 2012. He was promoted to Education Director of the Westmoreland Academy in September 2017.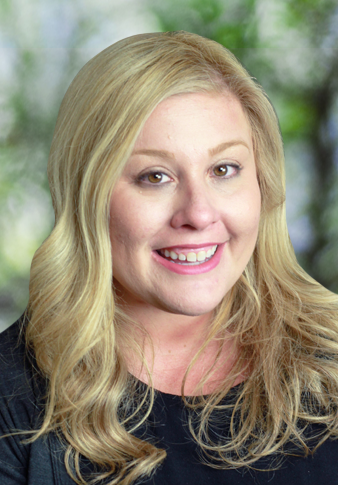 Nicole Jorensen, LMFT Mental Health Therapist
is a Licensed Marriage and Family Therapist. She attended UC Santa Barbara where she received a BA in Psychology and then she attended Pepperdine University for her MA in Clinical Psychology with an emphasis in Marriage and Family Therapy. She has worked with children with special needs for over 15 years. She spent 10 years working for IRL both at Almansor Academy and Westmoreland Academy. She currently is the Assistant Director of Student Behavioral Services for The Help Group's Sherman Oaks Campuses.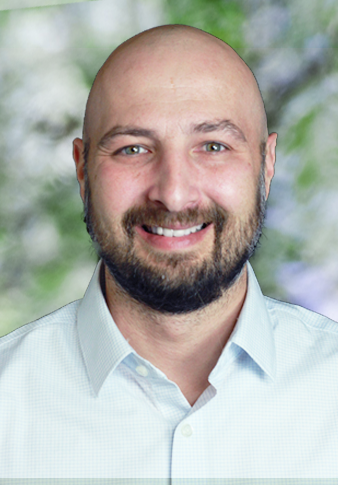 Richardo Toland, M.A. Administrator
earned his undergraduate degree at CSULA where his focus was teaching in urban environments that present both district challenges such as transience, overcrowding, shortage of materials and behaviors along with opportunities that include the blending of cultures. His Master's Degree focused on Education with a specialization in Autism. His work experience ranges from the Non-Public Schools to comprehensive school sites in mild and moderate-severe classrooms ranging from Middle school to High School. Mr. Toland's knowledge base comes from experiences as an adult assistant, teachers assistant, teacher, special education department head and currently Program Specialist at LAUSD working in Non-Public Service Support.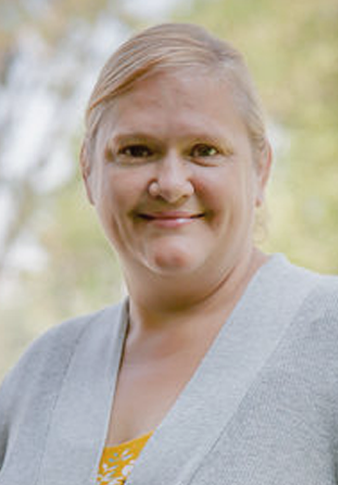 Tamera Pinelo, M.Ed. Early Education Director
joined the Institute for the Redesign of Learning in 2010 as the infant classroom Lead Teacher before moving into her current role as the Program Manager in 2012. With a specialization in Infant Toddler Development, Tammie has worked with Early Head Start and participated in many staff training videos for Head Start, including supporting inclusion in child development. She holds a master's degree in Education and is currently pursuing a post-graduate certificate in Child Development with her sight on a second master's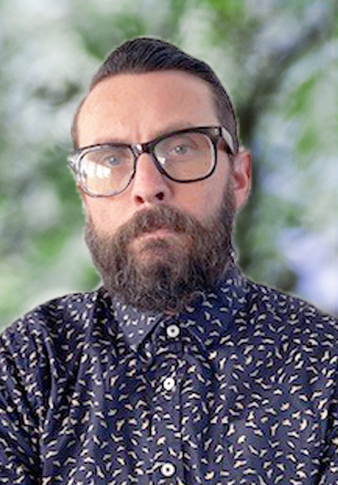 Jim Hartman, B.A High School Special Education Teacher
received his B.A. in Art from California State University, Northridge. While taking art courses such as Puppetry and Jewelry Design, Jim began courses in Education. During this time Jim decided to combine the two and pursue a career in Arts Education. These jobs proved difficult to find. After graduating and working in other fields, he pursued a teaching credential. In October 2006, Jim began as an Associate Teacher at Almansor Academy and by February 2007, he became a Lead Teacher. Through his hands-on work with the Taking Charge® approach, Jim fell in love with Special Education. As an educator, he believes that connecting with the student is the most important component of the learning process.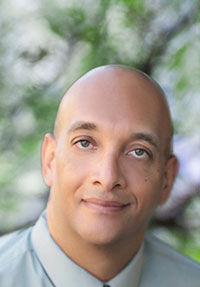 Steven Thompson, BA
Is a curious life-long learner. He began his education in 1996 teaching speech and debate at Wheaton College while working on an MA in American Church History. He moved to Los Angeles in 1999 and began teaching a combined first and second-grade classroom in Los Angeles. Soon Steven realized that he had to pursue more formal education to continue in the profession. He completed his Multiple Subject Teaching Credential from Cal State Los Angeles and taught 4th and 6th grades. His desire for more knowledge and challenges led him to become a school administrator. He went back to school again and received an Administrative Credential from National University. Steven left the classroom in 2006 and has worked in various administrative roles, mainly in the Charter World. In roles as Assistant Principal, Technology Director, and High School Principal. Steven helped co-found a small private school with a fellow teacher and worked there for one year. He then spent several years being an administrator at a virtual school. In 2019, Steven began working at Almansor Academy and began learning the Taking Charge Principles. They have made a great impact on how he approaches his day to day interactions with students and staff. Steven is once again continuing to be a lifelong learner. He is currently enrolled in a Master's Program and will receive an MA in Special Education in June of 2021.
Previous
Next